What is VolleyBrains.com?
Masterclasses. Practice overviews. Diving deep.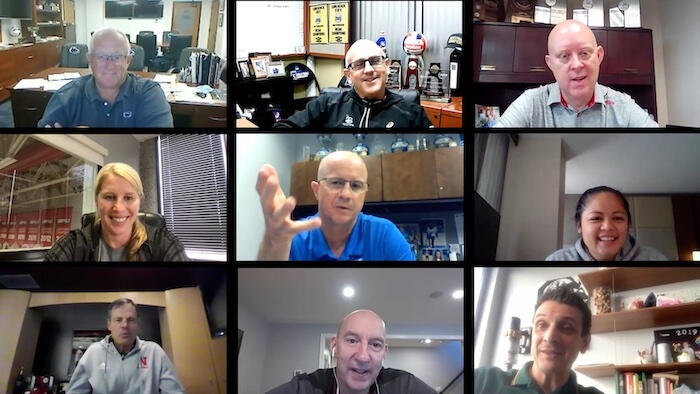 Masterclasses
We connect you with the best coaches in the world.
They share the lessons, concepts and frameworks they learned along the way. Our video calls are extensive, we talk about their current ideas, their successes, but evenly so about their struggles and failures...because out of those answers you will get the most value.
Practice overviews.
We'll take you inside practice gyms all over the world.
You'll experience how top coaches train their teams, how they balance skill and team training, which skill they put an emphasis on and why. How they motivate and incentivise their players. There is so much to discover. For you to soak it all up and test it out.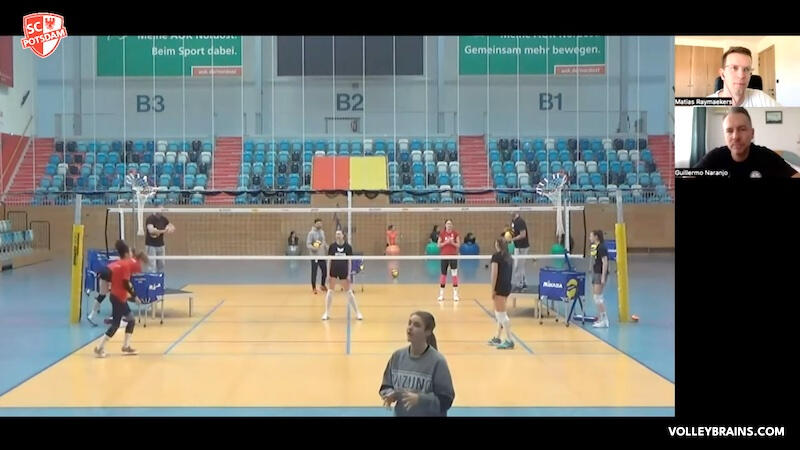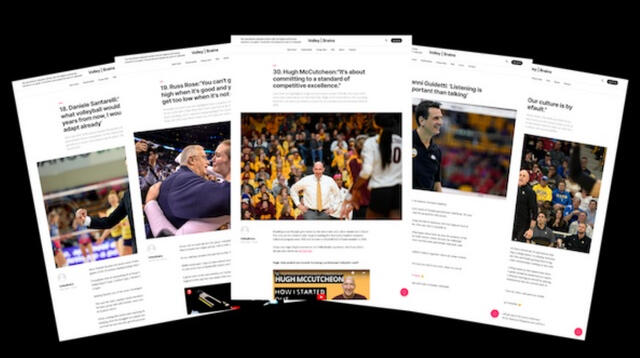 Diving deep...and wide
We want to deliver the very best volleyball coaching content
Our coaches interviews are highly detailed, some are filled with great little insights that you can immediately use on the court, while other interviews and articles go deeper into topics like player mindset and group psychology. Every article or video is geared towards the volleyball coach that is eager to keep on improving.
Unlimited access to 400+ video clips. New clips and articles are added constantly.
The coaches we interview are all exceptional performers and true craftsmen/ women. Let them help you refine your own coaching capabilities.
What our members are saying.
"We greatly enjoy learning from our US coaches, but also having those translated and transcribed Italian Masterclasses available is a game changer. That's all knowledge that otherwise would be lost on us English speaking coaches. Thanks so much."
🇺🇸 William - Club Head Coach
"Can't wait for more Practice video breakdowns. Being able to see how pro teams are practising is invaluable to our coaches and our club. For the level that we are at volleybrains.com really offers a look into the future of volleyball. Thanks for creating this."
🇺🇸 Emma - Club Head Coach
"Love what you are doing with volleybrains. The decades of knowledge and learnings that you are making available is something you can't find anywhere else. Constant learning is where it's at. Volleybrains is the tool for just that.
🇧🇷 Rodrigo - Club Head Coach
"Just one of the many great Masterclasses that where featured is already worth the yearly membership to me. I can't imagine how many hours and work go into creating those. But please don't stop doing so."
🇩🇪 Lena - Youth Club Coach
"My clubs coaches all have access to volleybrains. Great to have healthy discussions about the topics that are covered in the Masterclasses. Looking forward to more practice videos. Thanks for offering the group membership rates."
🇺🇸 Kevin - Club Director
"Just don't stop doing what you're doing. As a club director, I know what we spend on coaching development and honestly I'm not always seeing the value. Volleybrains.com is the exact opposite of that. Thanks for that."
🇺🇸 Luke - Club Director
Every coach we have talked to is a constant learner.
Because of VolleyBrains.com you don't need an impressive international network anymore to have access to the best coaches of our game. We are here to support your 'never-ending' process of becoming the best coach you can be.
---
---
*group memberships are available.
Mail us at memberships@volleybrains.com
---